We are a major supplier and have provided excellence in customer service to the commercial cleaning and hospitality industries across the greater Geelong region and surrounding areas for more than 15 years.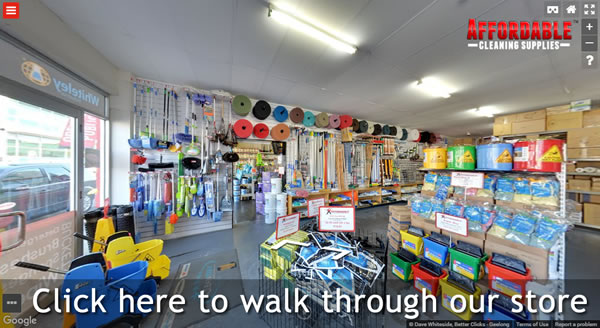 We deliver services in the most cost effective and efficient way to provide the best possible value for money for our customers, and aim to continue doing so for many years to come.
With our commitment to outstanding customer service, a huge product range and super-fast delivery, we're glad to say we're setting the benchmark for cleaning and hospitality industry products in Victoria.
With a vast range of competitively priced, commercial cleaning and hospitality products, our West Geelong "one-stop" shop and warehouse is open to the public during advertised trading hours.
We are able to achieve better choice options for our customers by dealing directly with reputable suppliers, and stocking brands and sizes not normally available to the public through standard retail channels.
We also offer the convenience of telephone, email, SMS and online ordering, with prompt delivery guaranteed.
Talk to us today!
We guarantee we will go out of our way to find the most appropriate cleaning or hospitality solution for you.
And remember! Buying your supplies in bulk significantly reduces the cost to you as well as the amount of packaging waste in landfills.